Dental Marketing Strategy by HeyGoTo Marketing and Social Media
Dental Marketing lets you get more out of local searches, reward your customers, and grow your business.
Google's the first stop for anyone who's searching for any kind of service. Consumers almost never look beyond the first page, and that's why it's so important for your practice to be found in the first ten results of any relevant search.
The location is key when it comes to dental marketing. Our strategy will let you reach potential patients who are already in your area. This is accomplished through search engine optimization (also known as SEO), which involves helping you get the most out of your website.
92% of Internet users never go past the first page of search results.
People click on organic listings 80% more often than on PPC ads.
90% of all online searches are for local businesses
Review sites like Yelp have a huge impact on how customers make decisions.
Stay Relevant, Stay Online
SEO is just the beginning. Fundamentally, dental marketing relies on reputation. Patients talk about their experiences on sites like Yelp, and good reviews can lead more people to your clinic. We'll make sure that those chairs get filled. Learn how we approach and create solutions for your business below.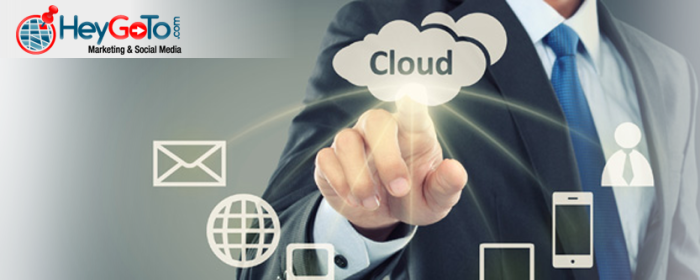 Local SEO Marketing
The most important customers are the ones near you. We'll help your website reach the first page for relevant searches in your area. This is accomplished by adjusting or creating keyword-rich content, building links, and making submissions to Google Places and other dental marketing directories.
Reputation Management
Reviews are an essential part of dental marketing. A dentist's success depends on a solid reputation. Unfortunately, when it comes to dental marketing, it's not always enough to just provide good service. Dental Marketing competitors, scammers, and others might post bad reviews in order to hurt your practice. If these bad reviews get more attention than the good ones, you'll be in a lot of trouble.
HeyGoTo Marketing will promote good reviews of your site and work to prevent the slanderous ones from getting too much attention. This is accomplished through the creation of press releases, links to authoritative directories, and other time-tested online marketing tactics.
Social Media Management
Every dental practice needs to have a social media management presence. It is through social media that you can stay in touch with your patients. Patients who interact with their dentists will feel greater investment, and will be more likely to return to your office.
Social Media Marketing relies on social signals. Signals consist of likes and shares on Facebook, tweets and retweets on Twitter, and so forth. Having a lot of signals can lead to more inbound links and good reviews, which in turn improve rankings. That's because having good social signals tells Google that your site should be seen by even more people.
Social signals themselves can be driven by content. A dental marketing site that's routinely updated with new content (through, say, a blog) will get more social media attention than one that doesn't. This is accomplished through patients and visitors liking or sharing new articles.
Being involved in social media also lets you see what people are saying about your services. This empowers you to better help your patients. Social media marketing is a key part of HeyGoTo's strategy, and we'll make sure that you have a presence on all of the major networks. HeyGoTo Marketing will also set up a blog for your site and regularly post new content.
 We understand that you have your own vision when it comes to dental marketing, and we'll work with you to make it a reality.
PPC Management
Pay Per Click (PPC) management is one of the most powerful tools in online dental marketing. This takes the form of paid ads that appear at the top and to the right of Google search results. While most traffic is organic, PPC ads can still make a decisive difference in any dental marketing campaign.
PPC marketing also extends to social media. Facebook and Yelp both allow for PPC. This makes it easier to appeal to your community of patients. An ad that appears on Facebook, for instance, can be displayed only to those people within your area of service. This allows for much more tightly focused marketing. On Yelp, PPC ads can help push your clinic to the top of the local listings.
HeyGoTo Marketing will help you get the most out of your PPC marketing. Through contextual advertising and meta-analysis, we'll make sure that the right people are seeing your ads. We'll also work to set up PPC ads on your social media pages.
Take Your Dental Marketing to the Next Step!
Even the best dentists need someone to spread the word, to let other people know about their skills and services. Our dental marketing campaigns take a comprehensive approach that will bring new patients to you and get them to stay. We'll use traditional SEO, reputation management, PPC, and more to inform potential patients about your clinic.
Learn more about Internet Dental Marketing–
Sign up for our free 60-minute marketing audit.